Our knowledgeable and well-respected staff of yoga instructors, teachers, and guides will instruct you in the ancient teachings of yoga at our yoga teacher training centre in Rishikesh. Learn from the yoga instructors who have achieved success. They are reputable, skilled, and hold the experienced registered yoga trainers Degrees and certifications.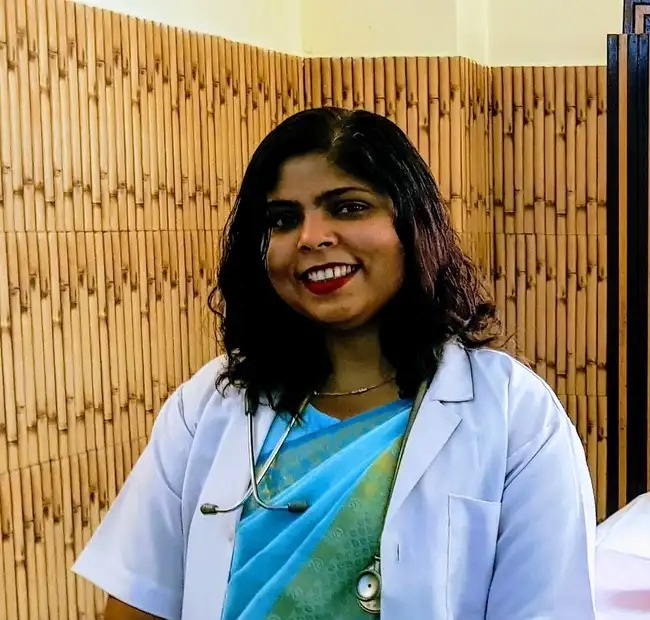 Masters in B.A.M.S. | PanchaKarma Expert
Determined, dignified, and self-driven, she grew up surrounded by nature and alternative medicine, which she inherited and used to build out a career as an expert in Ayurveda and Panchakarma cleanse.
She has established herself as a diamond in society today and is prepared to launch a demanding career that will further the study of ayurveda. Dr. Pooja Gangwar is a skilled Ayurvedic physician with expertise in PanchaKarma detoxification therapy. She also provides Ayurvedic lifestyle, food, and nutrition consulting.
Dr. Pooja has an Ayurveda B.A.M.S. Master's degree from the Grahwal University-affiliated Rishikul State Ayurvedic P.G.College in Haridwar.
For the last 12 years, she has been offering her skills in the fields of Panchakarma and Ayurveda medicine, improving the health of thousands of patients while instructing hundreds of pupils. Many of the incurable ailments that contemporary medicine is now battling were helped by Dr. Pooja.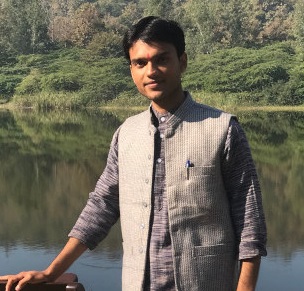 Therapeutic Yoga Expert | Meditation Expert
Mr. Vineet Panday is a specialist on yoga. By carefully examining a person, he may determine the precise yoga practise that is needed for that particular person. To that end, he is undertaking empirical study on the process of rejuvenating cells.
Although he enjoys instructing students of all ages and countries, he feels especially compelled to attend to the needs and aspirations of these seniors who have contributed so much to the effort to improve the world.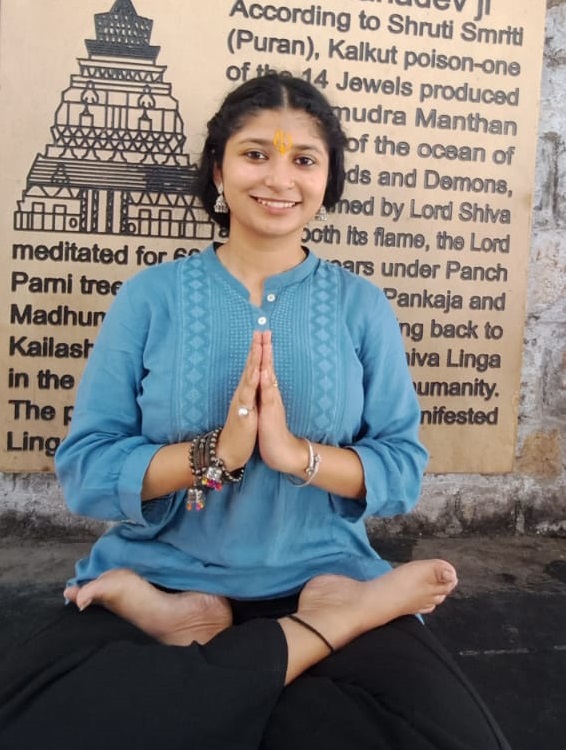 Yoga Therapist | Meditation & Pranayama Expert | Hatha Yoga | Co-ordinator
Co-ordinator and yoga therapist Pragya. She earned a bachelor's degree in yoga science from Patanjali University in Haridwar and finished a 300-hour yoga instructor training programme at Swami Vivekananda University in Bangalore. She completed a 200-hour yoga teacher training programme in Rishikesh. She received her master's in yoga therapy from Prashanti Kutiram's Swami Vivekananda University in Bangalore.
Pragya just received her MSc in Yoga Therapy from Bengaluru's S-VYASA University. She has two years of experience teaching online and has been a long-time student of yoga, hatkarma, pranayama, and meditation.
In addition to Power Yoga, she has learned Therapeutic Yoga techniques for a variety of illnesses and ailments, including diabetes, obesity, GI tract, psychosis, spinal issues, rheumatology, cerebral palsy, hypertension, hypo/hyperthyroidism, and insomnia.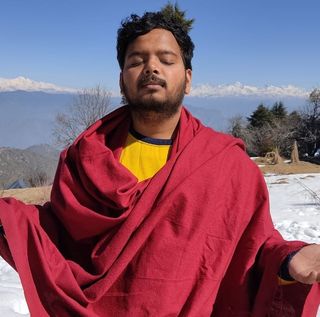 BNYS | Acupressure Marma | Yoga Therapist
Shailesh Shukla is a highly skilled and compassionate practitioner specializing in acupressure, naturopathy, and body alignment. With extensive experience in the field, he has dedicated his life to promoting holistic health and wellness through various healing modalities.
He has organized more than 100 retreats, generously offering his expertise to those who in need of health guidance. Through these retreats, he has provided support and healing to countless individuals, empowering them to take control of their health and transform their lives.
In terms of education, Shailesh Shukla holds a graduation degree in Yoga from Uttarakhand University. He has also completed a BNYS diploma in Naturopathy and Yogic Science, further deepening his understanding of natural healing modalities.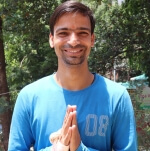 Hatha Yoga | Ashtanga Yoga | Alignment & Adjustment
Subhash Petwal is our asana yoga instructor who is experienced teaching internationally and locally in the styles of Ashtanga Vinyasa Yoga and Hatha Yoga. He has undergone his training in Mysore and Kaivalyadhama Lonavala and has been undergoing continuous practices for several extended years at Kishore Yoga Kendra Bangalore. Subhash is passionate about sharing his knowledge of Hatha and Ashtanga yoga and takes great care in laying out a strong foundation for his students to further their practices.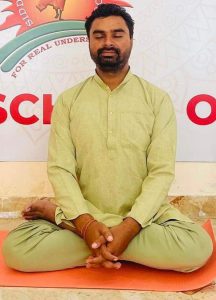 Yogi Dipendra Tripathi Ji
Yoga Anatomy | Yoga Philosophy
His father worked for Swami Rama ji for about 40 years before retiring at an advanced age. He was born in Swami Rama ji's ashram, Sadhana Mandir Trust, in Rishikesh, India. Due to this, Dipendra was born and reared at the ashram, where he was exposed to yoga and spirituality from an early age. He was extremely fortunate to have such intimate access to Swami Rama ji and his teachings, which have had a lasting impact on Dipendra even as an adult. Under the tight supervision of his father, his time spent at the ashram inevitably led him to yoga, meditation, its philosophy, and its practises. His primary source for achieving physical, mental, and spiritual equilibrium in his everyday life has been yoga and its practises. He continued his schooling and earned a Masters in Yoga (M.A. Yoga) before beginning to teach yoga. After a few years of doing both, he ultimately made the decision to continue his studies and practise. He gradually began to share his expertise, focusing mostly on the philosophy and practises of Kundalini yoga, relaxation techniques, and meditation. Through yogic practises, he seeks to spread his wisdom and experience while bringing calm and peace.